I have to find some other pictures, but here are some photos from Christmas that need to be resized. I lost some of my applications  when my computer got changed to XP and I have to find other software to resize my photos.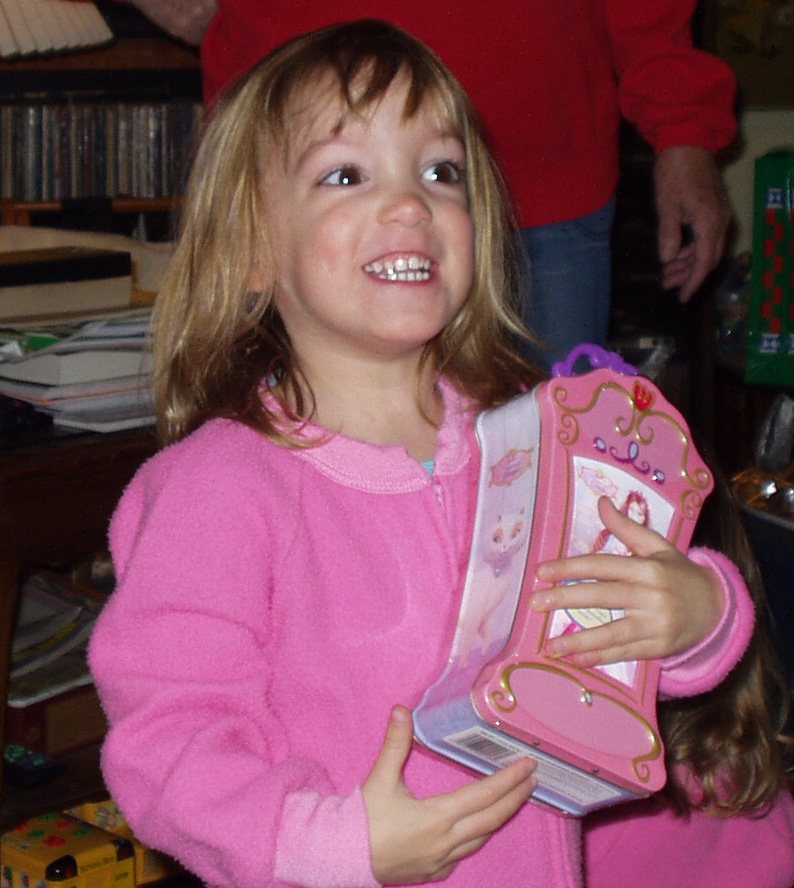 Sarah (age 3 last 9/7) and her Princess and Pauper candy tin.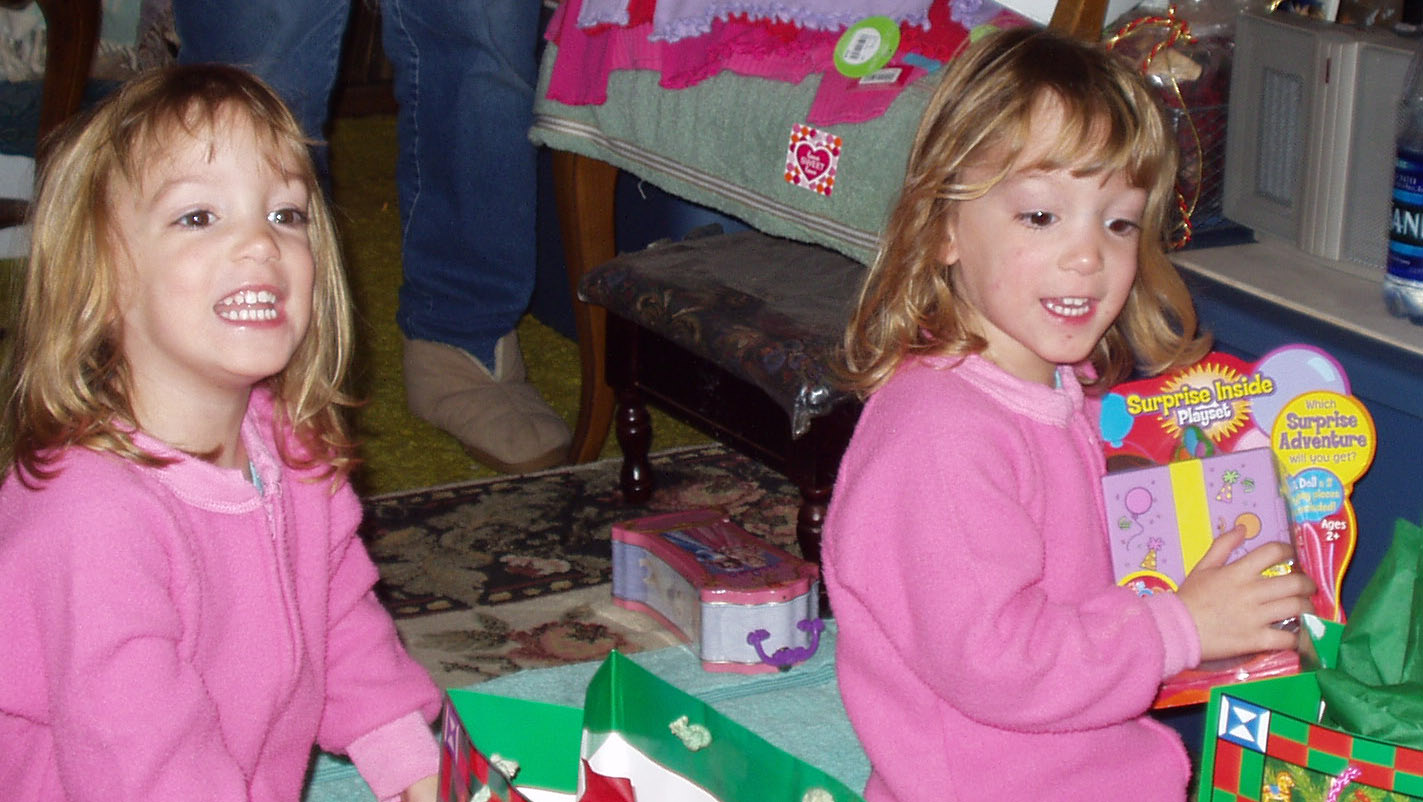 Sarah and Rebecca with the Dora toys that Uncle Peter gave them.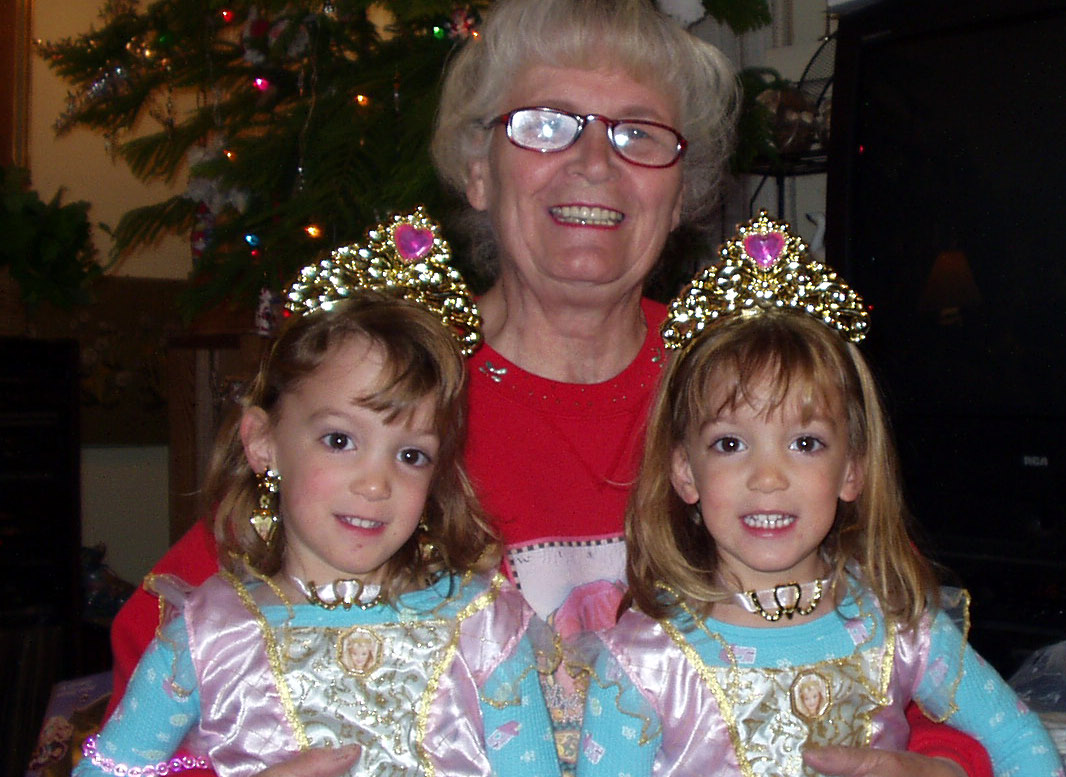 Grandma Connie and 2 beautiful princesses.

Rebecca (left) and Sarah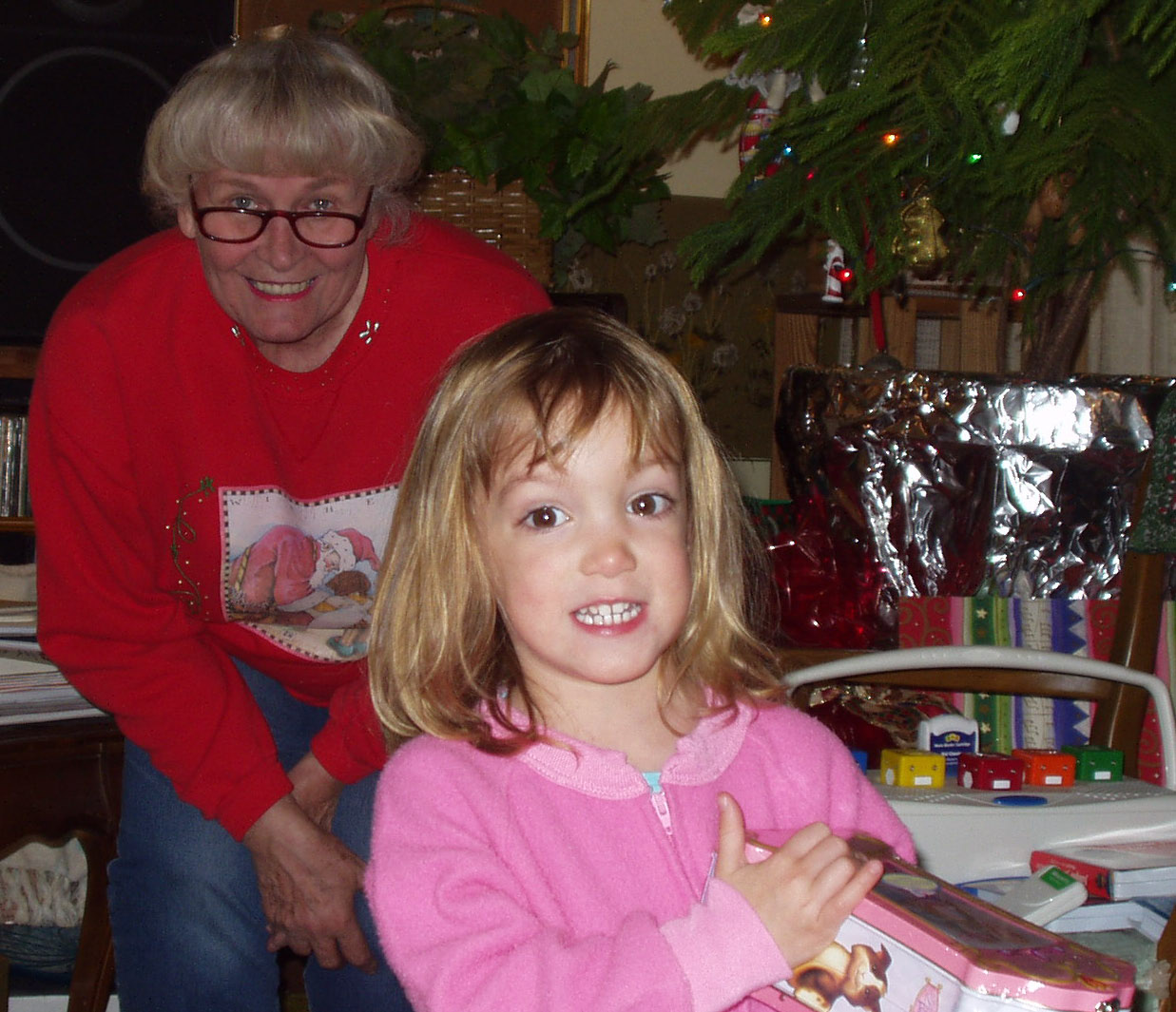 I will add more photos after I figure out how to resize them.

I resized the following photo after uploading it, which is not a good way to handle the problem as there usually is some distortion. (In this case you can't tell that I am really slender and gorgeous.)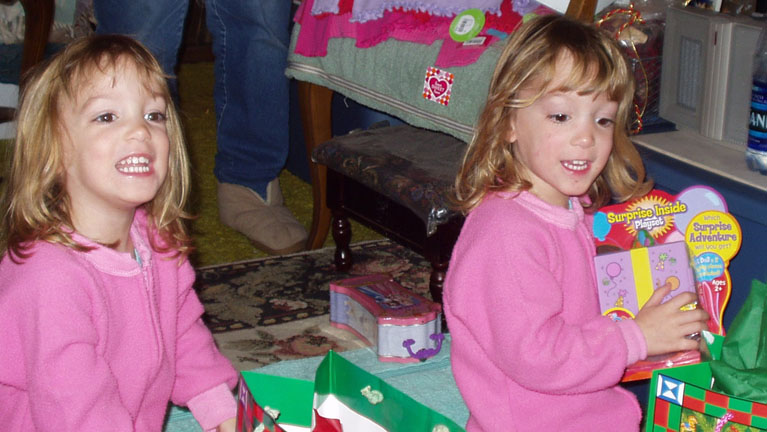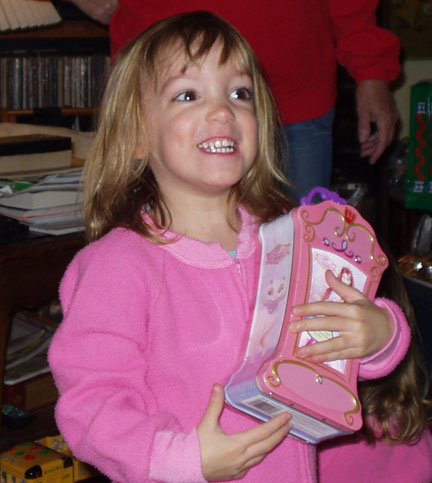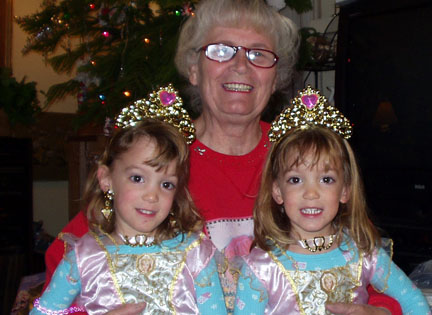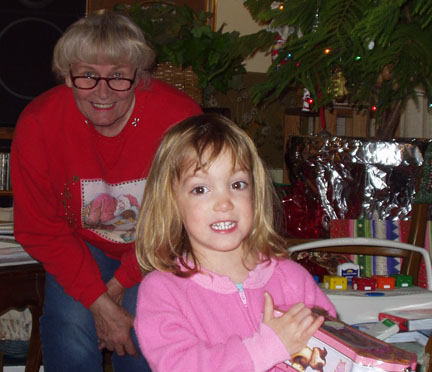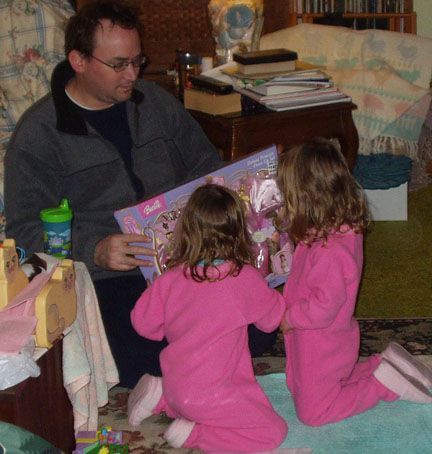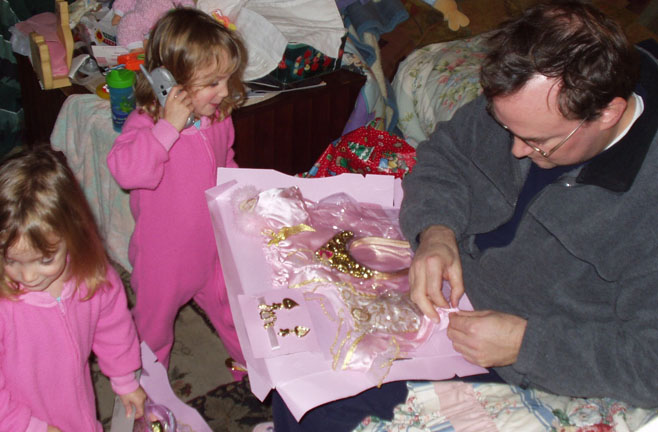 I finally got some of the pictures resized smaller, but I want to keep the space above for pictures taken earlier in the year.

Daddy Chris is helping the girls open the princess costumes.

Rebecca (or Sarah?) is telling Mom all about it.