FULLERTON UNION HIGH SCHOOL, FULLERTON, CALIFORNIA

POW WOW 2005 (MARCH 12, 2005)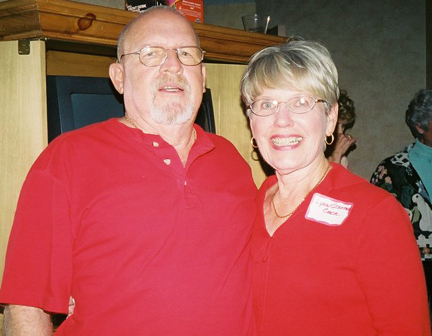 Gerry ('52) and Lynn Stafford ('53) Cook hosted  Friday and Saturday night parties at the hotel. Gerry was on the Pow Wow committee as the class of '52 was the host class this year.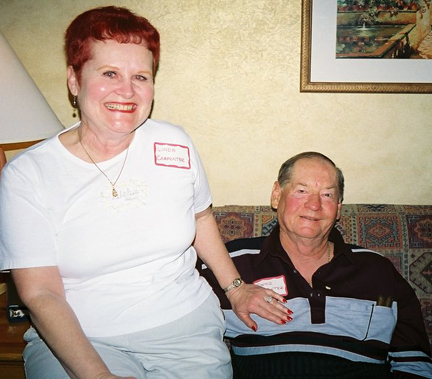 We were happy that Ronnie Carpenter and his wife Linda were able to get to their first Pow Wow week-end.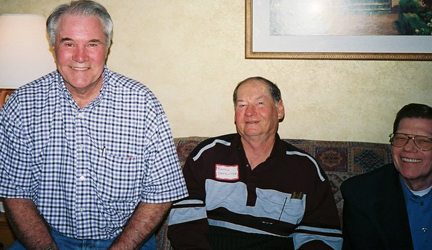 We were also glad that Earl Gibson could get here from OK. Roger Butler and his wife Donna brought lots of food to share and Donna took lots of pictures, as usual.

See Earl's Pow Wow pictures that Donna sent him.

(I have a link to his page on the bottom of this page.)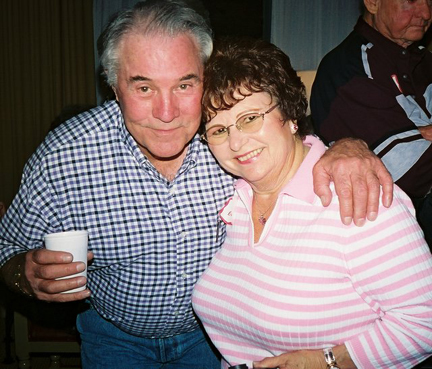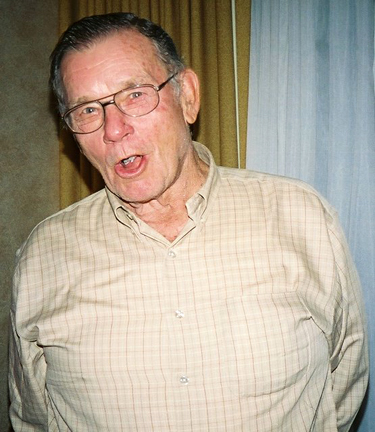 Gene Jones Matthews was trying to flash his sushi, but I snapped the picture too soon.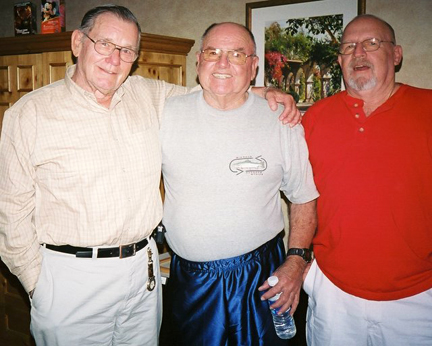 Gene and Sam McGaughy and Gerry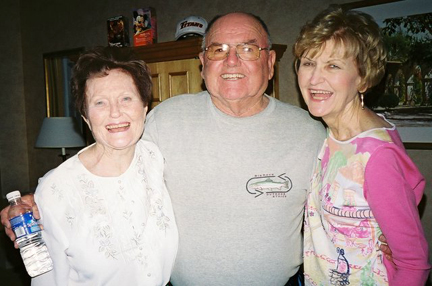 Joan Blevins McGaughy ('52) and Sam and Norma Turman Weaver ('52)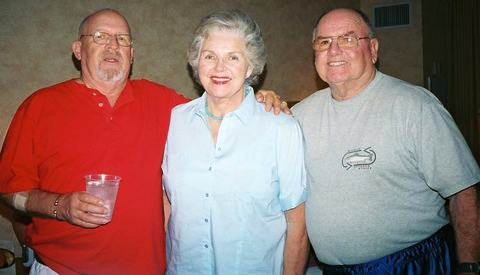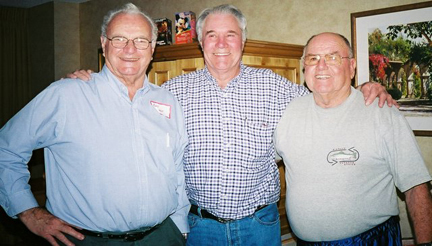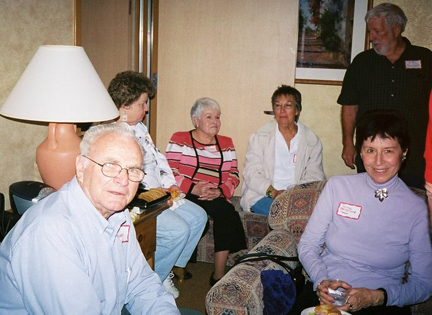 Art and Shirley McFarland Tardie

(Linda Hudson, Pat Tresize, Clara and Billy Jewett  '54 in the background)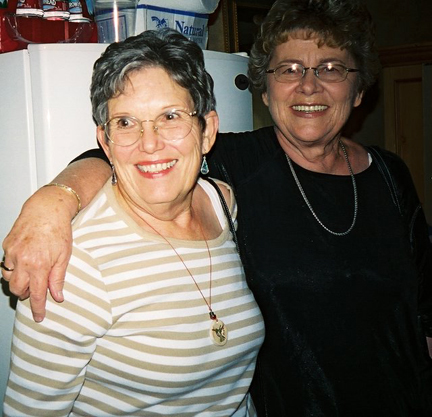 Karen Coltrane Winter and Lovice Chisam Mackay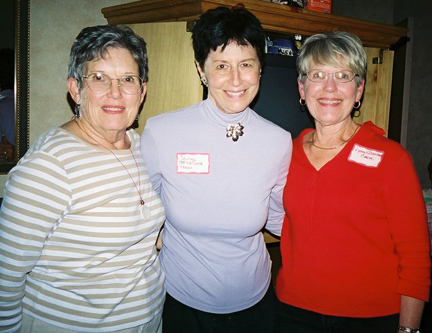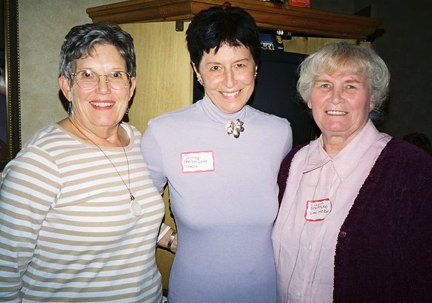 And a different Stafford this time. No, Lynn and I are not related that we know.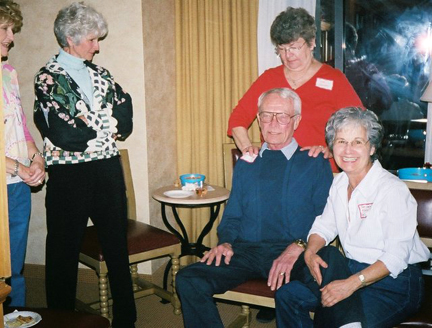 Theo Dwinell was making people purr. I didn't notice when I took the picture that Charlie Hass and Pat Vierra Mitchell were up to some mischief. But Norma and Shirley Foster Hass are controlling the situation.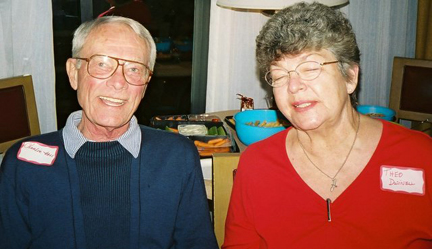 Theo is probably exhausted from all the work she's been doing. You will notice that I have perfected the art of snapping the picture at the worst possible moment. (There are pictures of Theo with her eyes open at the Saturday luncheon farther down.)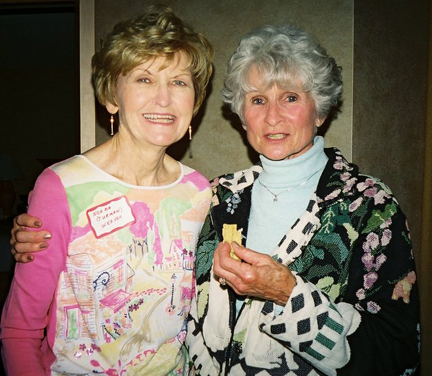 Norma and Shirley

A great picture.  No eyes are closed. Every once in a while I surprise myself.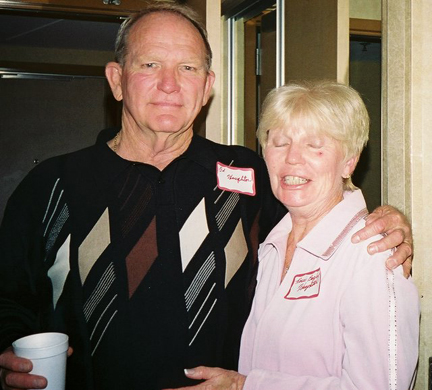 Ed and Rosie Bagby Houghton

(Not only am I good with a camera, but if my old eyes perceive a speck of something on your person, I will attempt to get it off. Fortunately, Rosie realized what I was trying to pick off the back of her collar before I could get that diamond chip off.  I swear it just looked like a black speck to me. I got a lesson in designer logos that night.)

(There are pictures of Rosie with her eyes open  at the luncheon.)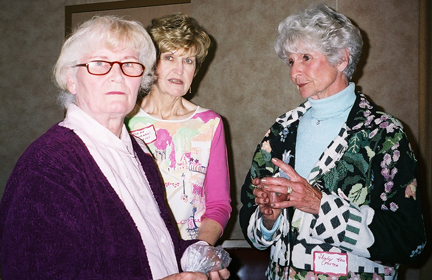 And here's a picture that Donna gave me. I would suggest using this to scare the kiddies instead of invoking the Boogeyman.  (It looks to me like someone just told Shirley that I tried to peel off Rosie's diamond.)

Gerry, Joy King Bramhall ('52) and Sam

Pictures I took at the Friday night party. (I didn't go to the Saturday night party as I got sick with more kidney problems. Which reminds me to warn you to RIGHT-click on any picture that you want to save as no one knows how long this site will be here.)

Pictures taken at the Saturday Luncheon

I try to get a picture of each person who attends the lunch for the first time, but I didn't do a very good job this year. I was so busy guarding my food (last year I got up to get my picture taken with classmates from Ford Elem and the waiter took my whole meal before I'd eaten anything but the bread) and I am such a slow eater that it didn't leave much time for taking pictures.  I turned around once while I was eating to take a picture and Danny Doss saved my food that time.

I took 2 pictures of the Burton twins that didn't turn out and 2 more of gosh knows who because they didn't turn out either. There is a nice picture of Pat Moore Moreira  on Earl's site in pictures from Jim Counter. Gloria Cordova Provencio's name was not on the program so I didn't know she was there.  Can anyone send me a picture of her to put on this page?  There is a name on the program that is not in the 1953 database: Sharon Werhan. Can anyone give me info on her?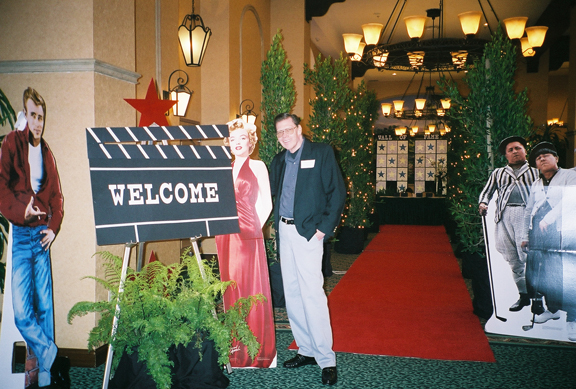 Roger Butler hobnobbed with the famous greeters at the door.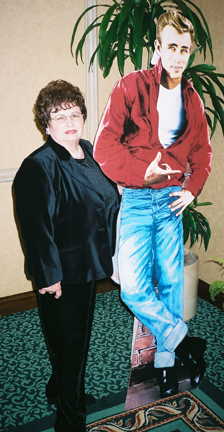 Donna Butler seemed to prefer just one celebrity.

These first 3 pictures were taken by Donna and Roger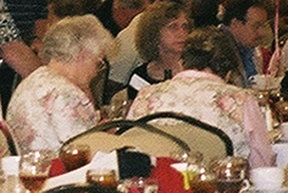 Here is the only shot I could find of the Burton twins (Barbara Ausburn and Margaretta Martion).  Can anyone send me a front view?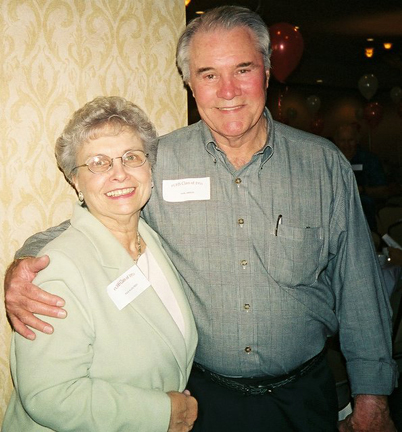 Eula Allee Reed and Earl Gibson hadn't been to a Pow Wow lunch since the one in San Clemente.  Earl should have gotten a prize for coming all the way from Oklahoma.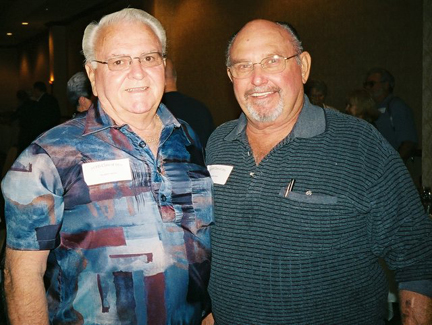 Delbert Spohn and Danny Doss This was Delbert's first Pow Wow luncheon, but we hope not his last.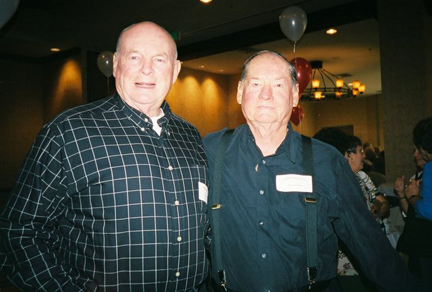 Ken Chesley  ('54) and Ronnie Carpenter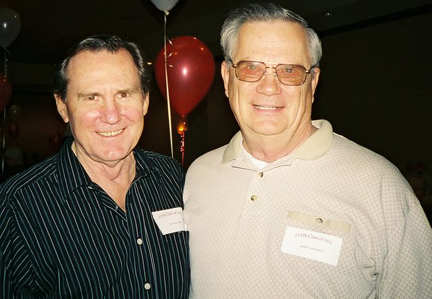 Jerry Van DerZyl (on right) and friend

(Jerry, email me your friend's name and that story about being run over by the dump truck on your way to FUHS.)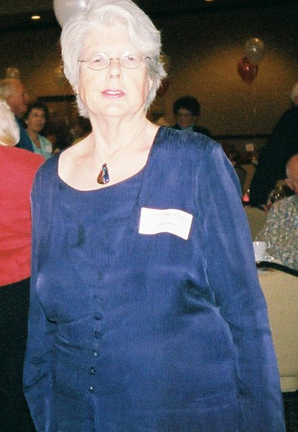 This was Joanne Frye Nay's first Pow Wow luncheon.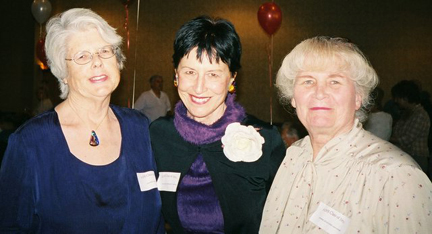 Joanne, Shirley McFarland Tardie and me, Connie Stafford Van Horn

Lois Putman waited a long time to take this picture for me as many people were visiting. Thank you.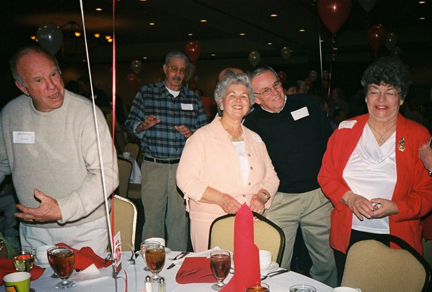 Gary Johnson, Earlene Skelton Boyd, Hugh Hill and Theo Dwinell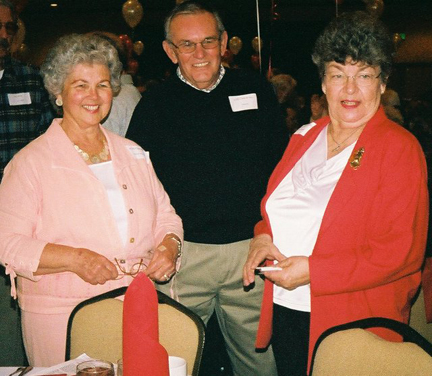 I knew I could get a better picture of Theo.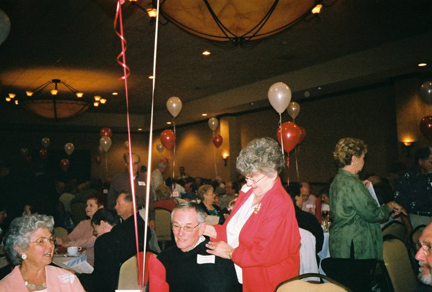 It's Hugh's turn to purr.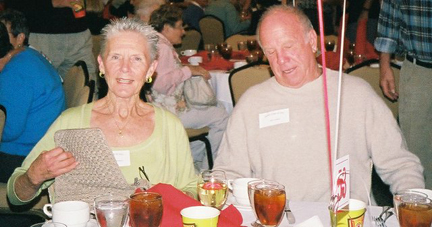 Gary and Patti Quist Johnson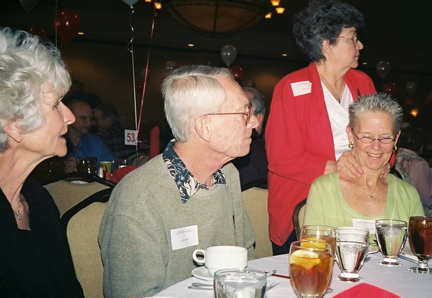 Charlie and Shirley Foster Hass and Lovice Chisam Mackay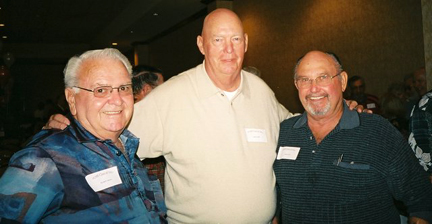 Delbert, Gene Rosen and Danny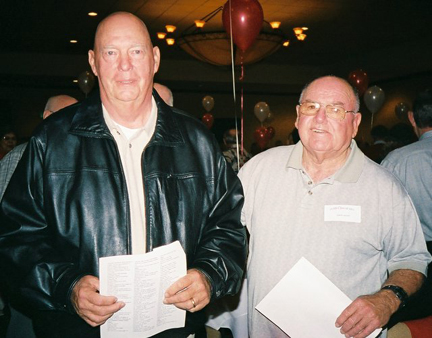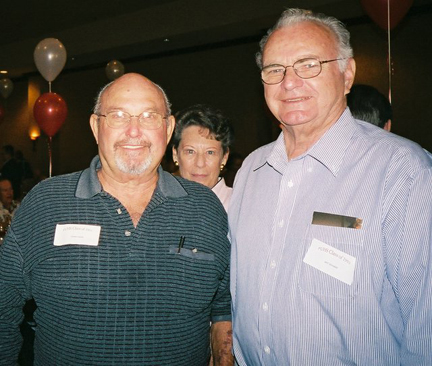 Danny, Lois Putman Givens and Art Schade

Get in here, Lois.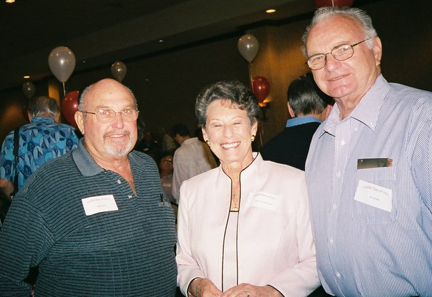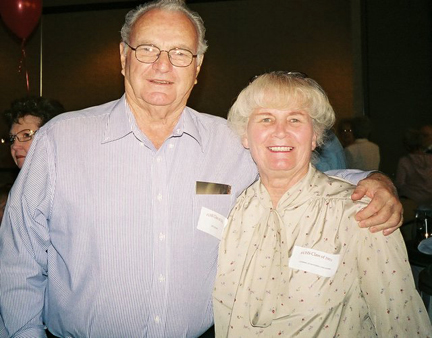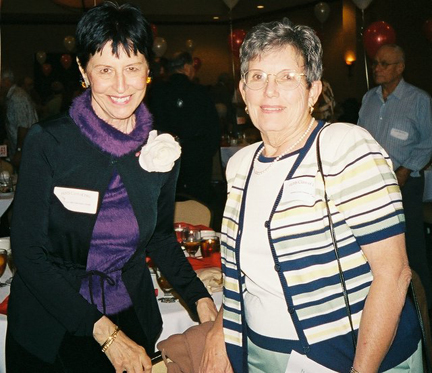 Shirley McFarland Tardie and Karen Coltrane Winter

I can't remember who took this picture of Art and me.  (But it looks like a good bet that it was Lois.)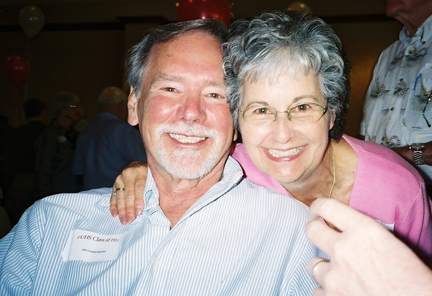 Jim Vanderburg and Pat Vierra Mitchell (A grateful guest gave the committee members Indian candles.)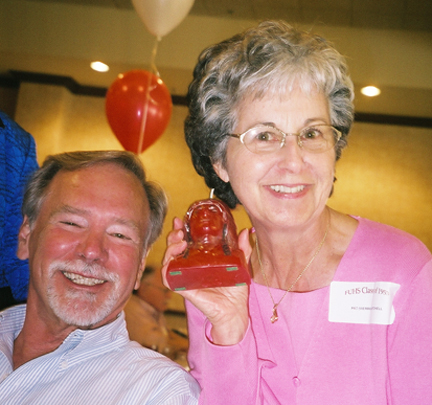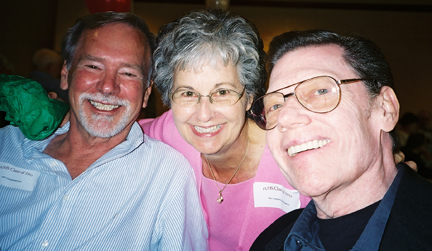 Jim, Pat and Roger Butler are having an awful lot of fun.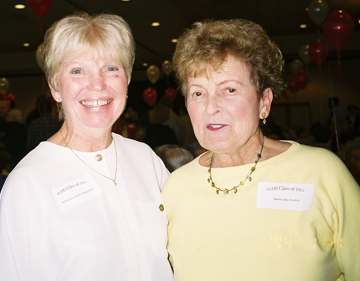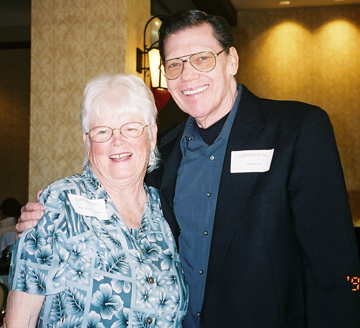 Rosie Bagby Houghton and Birdie Wolfe Rice

Shirley Blose Hackathorn and Roger

These last few pictures were taken by Donna Butler. What would we do without you?

If anyone has pictures of people I missed at the luncheon or pictures from the Saturday night party, please email me at CVanHorn@pacbell.net
There is a nice picture of Paul Neja on Earl's site sent in by Linda Hudson.

And remember  there is a picture of Pat Moore Moreira  that Jim Counter sent in. (I didn't have Pat in the 1953 database either, and I searched all kinds of lists and annuals.  She later told me that she left FUHS at the beginning of her junior year to move up north.)

Shirley Blose, I tried to email you, but you must have changed your account.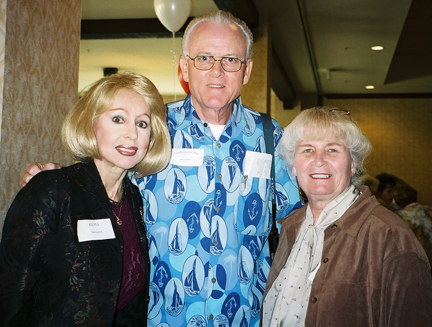 Fran and Jim Counter ('52) and me     They sent Earl pictures for his web site.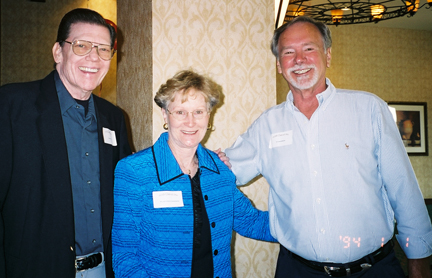 Willa Stedman Vanderburg ('54) was there too.